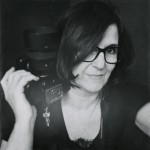 Petra Teeuwsen kan niet anders  dan mensen en emoties vastleggen met haar camera in al hun authenticiteit. Iedere foto is een artistiek beeld dat je tot nadenken aanzet.  Ze is eigenzinnig maar toegankelijk, prettig om mee te werken en ondanks dat ze heel goed weet wat ze wil uitdrukken zie je in haar werk een enorme liefdevolle blik en een groot respect voor haar onderwerp.
Petra Teeuwsen can not help but capture people and emotions with her camera in all their authenticity. Every photo is an artistic image that encourages you to think. She is quirky but accessible, pleasant to work with and although she knows very well what she wants to express, you see in her work love and a great respect for her subject.
" Fotografie is voor mij een manier waarin ik een gevoel tracht vast te leggen. Een spel van licht wat mijn netvlies raakt, dat ene moment waarin alles samen komt te vangen en te vereeuwigen."
"For me, photography is a way in which I try to capture a feeling, a play of light that touches my retina.  To capture that one moment when everything seems to come  together and immortalize it with my camera."
Buiten mijn vrije werk, fotografeer ik ook in opdracht, privé en zakelijk. Hier een paar van mijn zakelijke  opdrachtgevers.
Besides my free work, I also work on commission, privat and for businesses. Here a few the compagnies.
Would you like to see more of me, this small film was made by Raoul Limpens, a student photography. It takes about 14 minutes. It is in Dutch…..
Ik ben ook te vinden op / you can also find me on   :